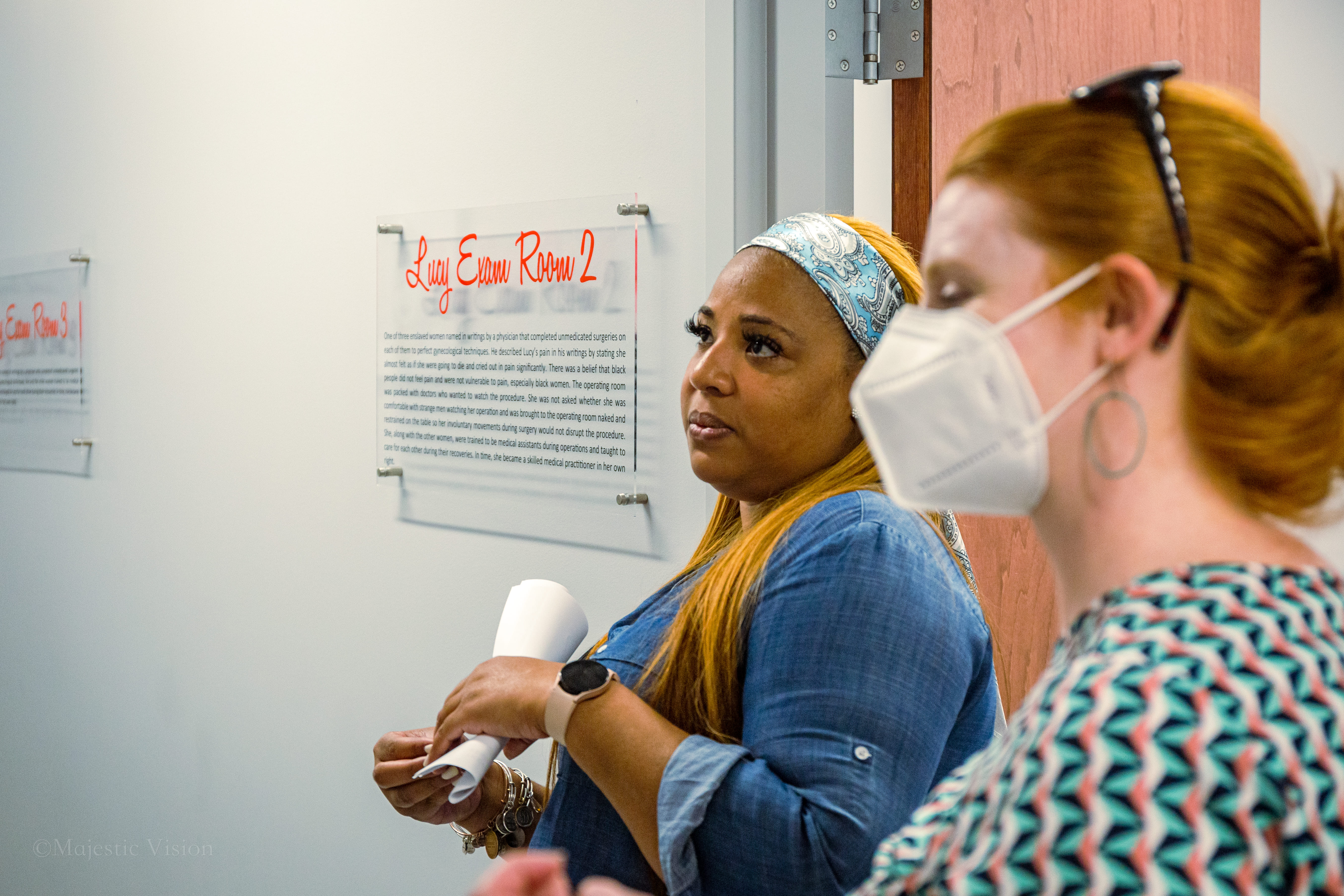 Black women suffer at significantly greater rates, double that of severe maternal morbidity compared to White women.
Source: Ohio Department of Health, report from 2016-2019
On July 16, 2019, Ms. Langford and Ms. Gaines took an active role in collaborating with Black-led organizations to establish The Village of Healing, a 501c3 non-profit organization.

This pivotal initiative was launched with two community-based programs: "Mother to Mother," a collaboration with POEM (Perinatal Outreach Encouraging Moms), and the "Black Professional Women's Group."

In 2020, The Institute for Women's Policy Research published a concerning report that identified Cleveland as the fifth worst city for Black women in the United States. Disturbingly, Cleveland ranked last among cities with 100,000 or more women in terms of overall outcomes and educational achievements. Additionally, it ranked second to last among cities concerning economic and health outcomes.

It is crucial to emphasize that socio-economic and educational status do not serve as protective factors for Black women in Cleveland, highlighting the urgent need for targeted interventions to address the disparities and challenges faced by this community.

Through The Village of Healing's programs and initiatives, Ms. Langford and Ms. Gaines are dedicated to making a positive impact and driving meaningful change to improve the lives of Black women in the region.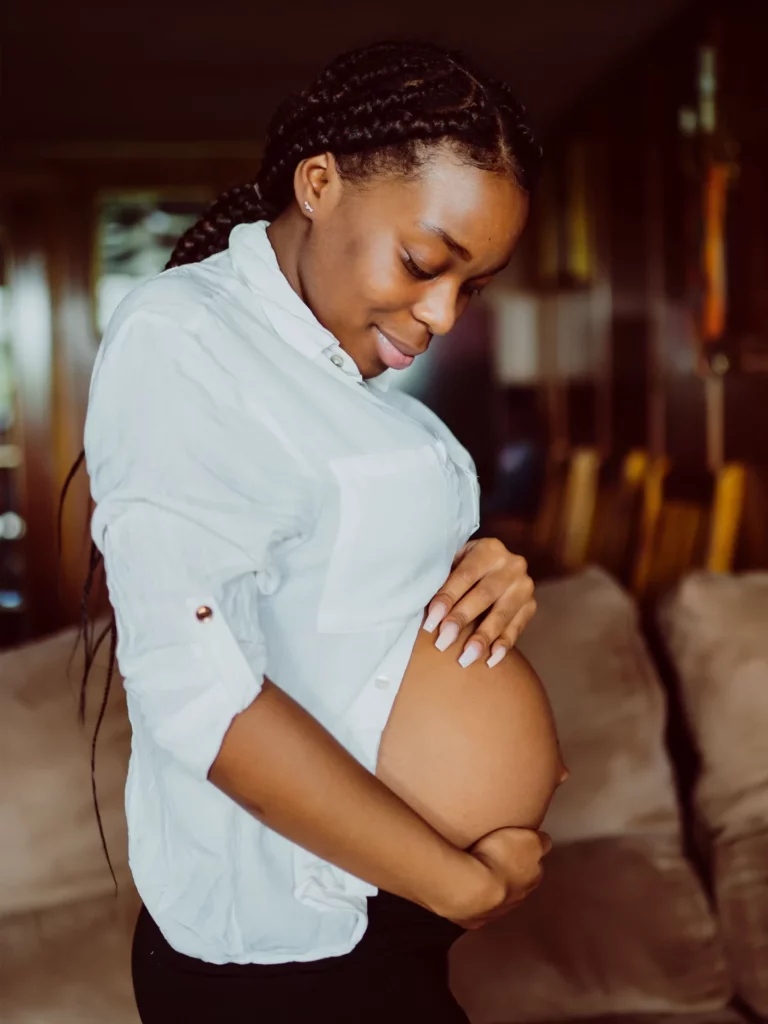 When analyzing age and race disparities within different racial groups, it becomes evident that Black women experience the most unfavorable outcomes, with 263.3 cases per 100,000 compared to 133.3 cases among Hispanic women.

The persistently high infant mortality rates in Cleveland and Cuyahoga County continue to underscore the sensitivity of this issue to overarching structural factors, such as socio-economic development and basic living conditions. Infant mortality remains a disheartening indicator of the overall health status in the region.

Regrettably, the data reveals a significant discrepancy in the mortality rates of Black babies compared to their white counterparts. In Cleveland, Black babies face a staggering five-fold higher risk of dying before their first birthday, while in Cuyahoga County, this risk is three times higher than that of white babies. These stark statistics draw attention to the urgent need for focused and targeted interventions to address the underlying factors contributing to such disparities.

In addition to the quantitative data, it is essential to acknowledge and heed the lived experiences of Black women in Cuyahoga County. Many express feelings of being unheard and overlooked by healthcare providers, leaving them with a sense of their concerns being ignored. These testimonials highlight the critical importance of fostering a more inclusive and culturally sensitive healthcare environment that truly listens to and addresses the needs and experiences of Black women.

Through the initiatives and advocacy of The Village of Healing, Ms. Langford and Ms. Gaines aim to create a transformative impact in reducing these alarming disparities and promoting equitable healthcare outcomes for all women in the community.
Dàna and Tenisha, both Black women with extensive experience in various institutions, found that their advocacy efforts often fell on deaf ears—whether as employees, family members of patients within the system, or as Black women seeking care themselves.
Despite encountering obstacles, they remained steadfast in their commitment to address a significant and pressing issue that demanded tangible solutions, not merely discussions about the problem.

For co-founder Dàna M. Langford, a transformative moment came during a trip to Africa. While visiting the slave dungeons in Ghana, she was profoundly moved as she walked through the halls and sensed a deep connection to her ancestors. She could feel the weight of the bloodshed, the tragedies of the past, and the horrors of the rapes that had befallen her ancestors. In that haunting moment, she heard their whispers, compelling her to take a stand and act immediately.

This profound experience reinforced their resolve to establish The Village of Healing, driven by the belief that change must occur without delay. Through this initiative, they aim to bring about a positive impact and create a healthcare system that not only acknowledges the disparities faced by Black families but also proactively works to eradicate them
By channeling their passion and dedication, Dàna and Tenisha are determined to make a lasting difference in the lives of Black families and their communities, ensuring that their voices are not only heard but also amplified for the betterment of healthcare services.

Motivated by their deep passion and a compelling desire to address racial disparities faced by Black women, co-founders Dàna M. Langford and Tenisha Gaines officially inaugurated The Village of Healing Center on February 14, 2022. This remarkable healthcare facility was established with the primary goal of offering Black women access to culturally-sensitive care, ensuring that every aspect of their clinic experience is tailored to meet their unique needs.

As the first and currently the only clinic of its kind in Cuyahoga County, The Village of Healing Center serves as a vital resource for Black women seeking gynecological, antepartum, and post-partum care. The center stands as a beacon of hope, providing a safe and inclusive space where women can receive comprehensive and compassionate healthcare services throughout every step of their journey.

By breaking barriers and offering specialized care that genuinely understands and respects their cultural backgrounds, The Village of Healing Center is dedicated to enhancing the health and well-being of Black women, fostering positive and transformative outcomes for the community at large.
Get in contact with us!
At The Village of Healing Center, we offer an array of health services for our community. Our services include gynecology, obstetrics, mental health services, vaccines, tele-health, and more. Get in touch with us today to schedule an appointment.