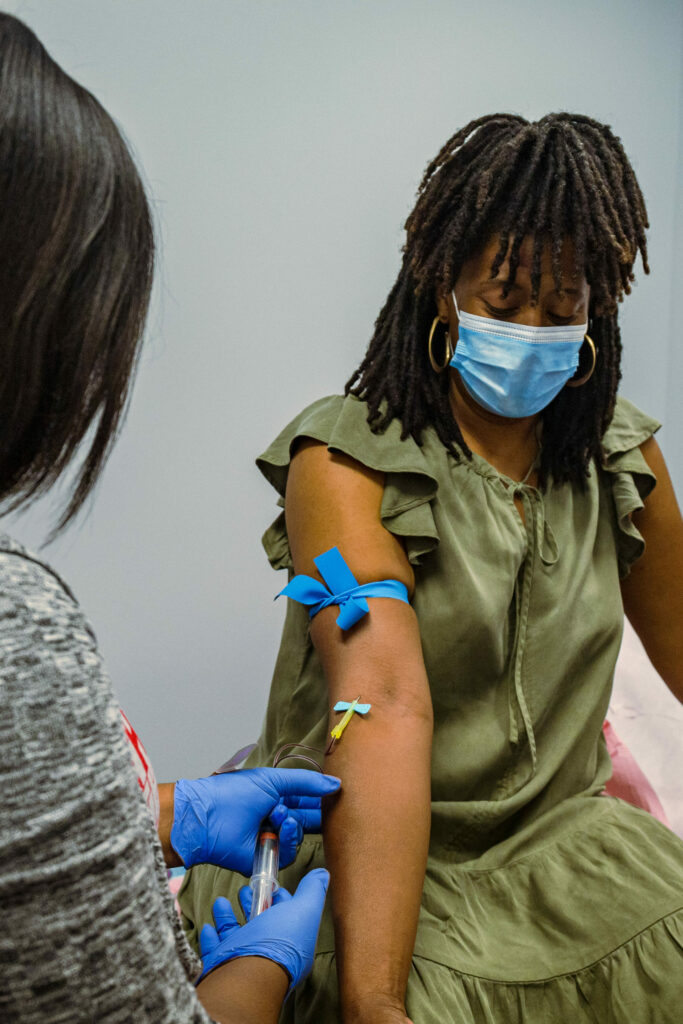 Village of Healing Center exceeded my expectations! I felt listened to and that the staff understood and empathized with my concerns. Everyone was responsive and I did not have to SCAR wonder about the status of tests or
appointments. I am so glad that I chose this facility.

I feel comfortable and safe and know that they care about my needs and the rooms are amazing!
They don't look like your regular exam rooms.
From the moment I waked in, I felt cared for. I've never felt so safe and cared for from any place of health care. This place is beautiful and is needed in our community. Thank you for listening and I look forward to building a good relationship with the women at this clinic.
A health center in Ohio, founded by two Black women, offers Black women a comfortable…
Get in contact with us!
At The Village of Healing Center, we offer an array of health services for our community. Our services include gynecology, obstetrics, mental health services, vaccines, tele-health, and more. Get in touch with us today to schedule an appointment.